It's time once again for Friday Fragments with Mrs.4444 over at
Half-Past Kissin' Time
. Also Follow Friday with Java at
Never Growing Old
.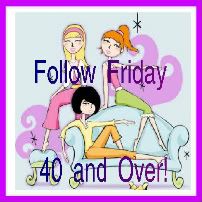 ** Pumpkin bars were so tasty and I had a couple left to take home. Needless to say I have no more left after we devoured them last night.
** I'm really loving my new fall tv choices. Both Revenge and Person of Interest were really good this week with twists that weren't expected.
** We had our first frost this morning. I think it is safe to say we won't be getting to 100 degrees until next summer.
** Whitney enrolled for the spring semester and got all of the classes she wanted. How often does that happen for a freshman? Probably helps that she was there at 8:15 in the morning.
** She also got to go to a big lunch yesterday in downtown OKC and sat with people from the OKC Thunder. She actually volunteered to sit with them and I applaud her for that. You never know when meeting the right person at something like that lands you an internship or a job.
** I hear that there is some big football game tomorrow that is supposed to be the best game ever. Could you at least play the game before saying that. And I officially don't like either team but I dislike LSU so I'll say Roll Tide.
** I leave early Sunday morning for a research conference in Washington DC. There are two organizations that are for research administrators and I've never been to this one's conference. I've marked up my schedule of sessions and there seems to be a lot for me to attend. Here's hoping that I'm right.
** I'm glad that the snow for Washington DC was last weekend and not this weekend. I've been to DC too many times in ice/snow storms that I don't want to do that again.