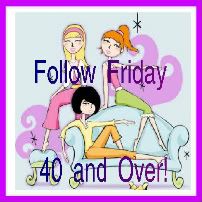 Time for Friday blog hops. Thanks to Half-Past Kissin' Time (Mrs. 4444) and Never Growing Old (Java) for hosting.
***Whitney is home! For a whole three and a half weeks! And already the house feels so much fuller. The pantry has more food. There is more stuff everywhere. How does just having one more person do that?
***I love seeing all my friends posting about their college kids coming home. Good for all of us.
***The work "holiday" party was interesting. It was for the whole building and their families. 350 people rsvp'd. We showed up 45 minutes after it started and they were almost out of food. Plus they had about 60-70 kids waiting to see Santa Claus. I think I was probably right to skip it in the past. Just not my thing I guess.
***However the Christmas party I went to last weekend was fun. And tonight I'm going out to dinner with a friend for sushi. Yummy.
***I'm not making any Christmas cookies this year. We don't need that stuff in the house. We did order a fruitcake from Collin Street Bakery.
***Still getting gift deliveries at home. Just a little more shopping to go. I'm trying to use up wrapping paper because the rolls don't fit in my wrapping box. I'm hoping that this is the last year for all of it. Whitney informed me that the box doesn't have a lot of stuff in it. I think she means bows and ribbons. I always hit the after Christmas sales for that stuff and we were on vacation last year so I missed it.
***I keep listening to Christmas music on my computer at work. How can it be that on 7 different Christmas music stations no one can play Snow Miser/Heat Miser? That is my favorite and I have barely heard it. Thank goodness Year Without a Santa Claus is on tv tomorrow and I can just replay it over and over.